It's no secret that my favourite colour is purple so naturally I dyed my hair purple! I had been dying (pun intended) to colour my hair a wacky colour since forever and when I had the chance I sure did. Something to check off the bucket list. I was a bit sceptical about colouring my entire hair purple so I decided to do a purple ombre instead. A weird thing I've noticed is that my hair looks navy blue in florescent light but as my friends say, "You got two colours for the price of one!" I will definitely write a post soon all about the process but for now I can't help but look at my psychedelic, technicolor hair all the time!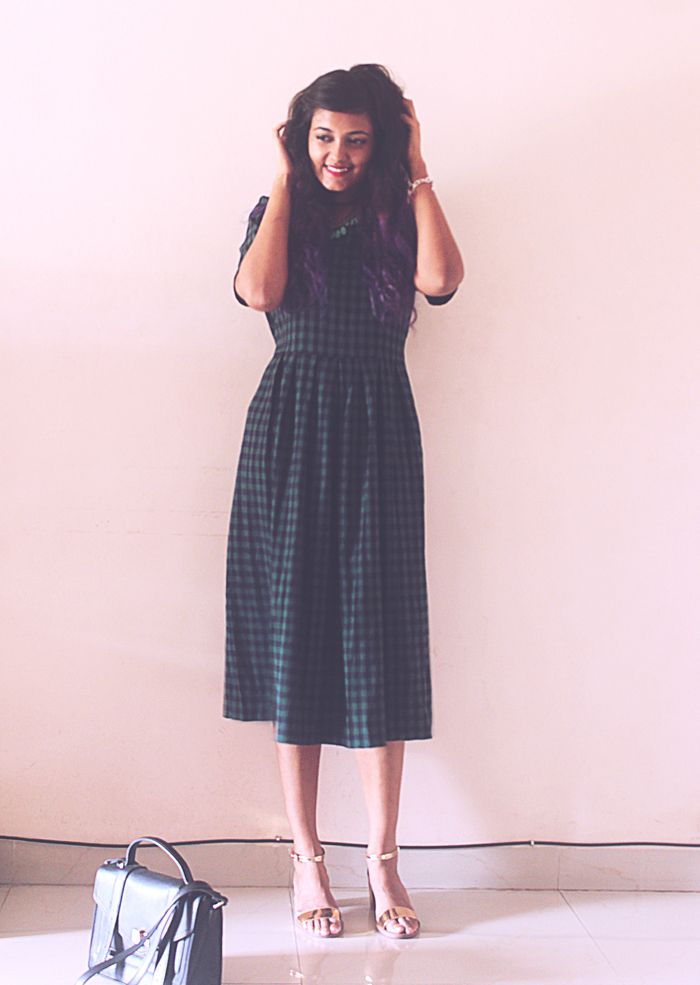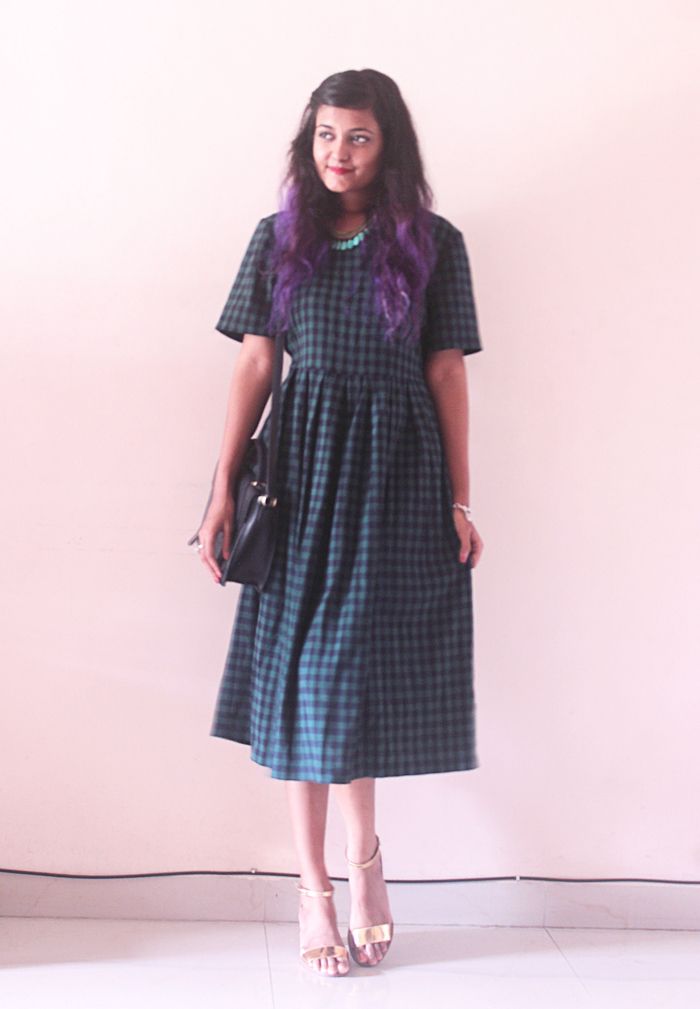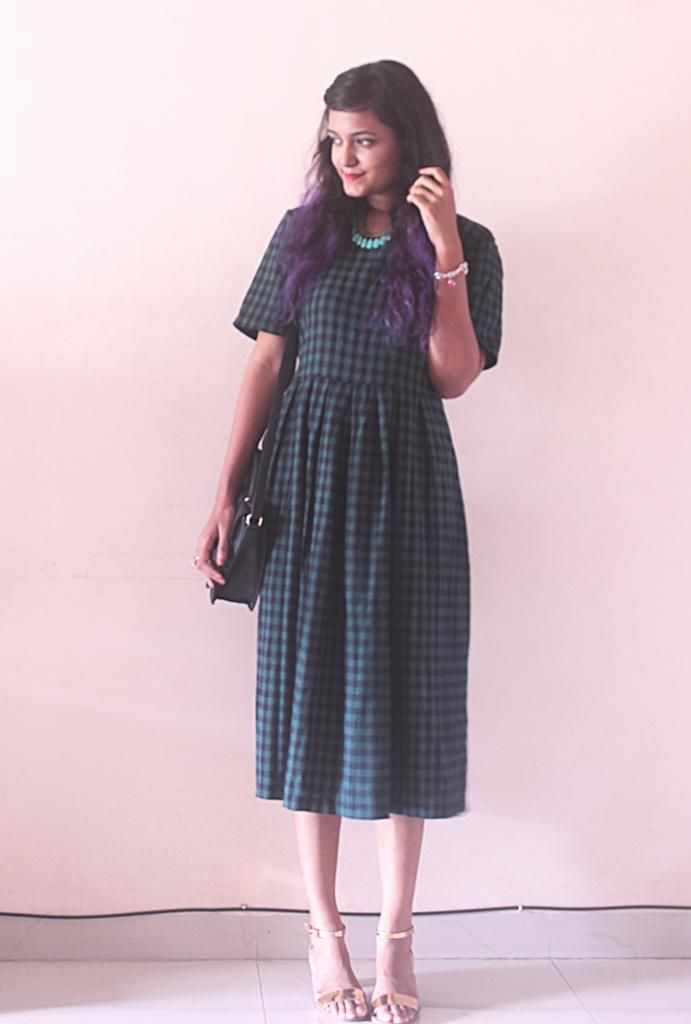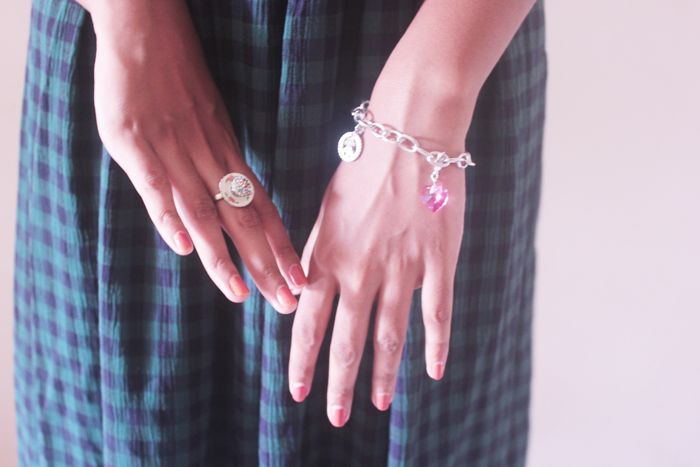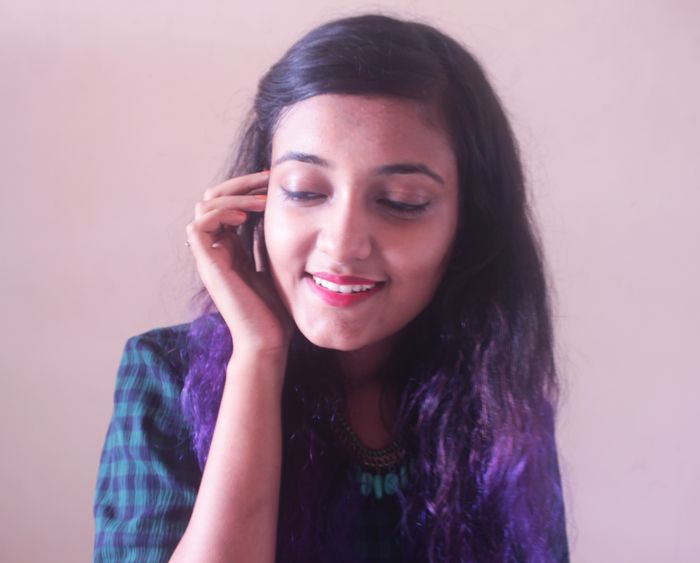 I've worn this dress to work so many times. Random strangers ask me where it's from and become disappointed when I tell them it's vintage and only Rs. 100 ($2!) Checkered print + the smock dress that is so en vogue + darling tie-up behind the dress make this dress a winner in my book. The shoes were a recent find at the Zara sale. I don't usually wear heels but these were super comfortable with a low 2 inch heel. I call this makeup look my default one, because I'm all about the cat eye liner and Ruby Woo. It looks laborious but it barely takes a jiffy!
Lastly, I've made a few design tweaks on the blog this weekend when I had time. A sticky menu bar that follows you everywhere, a new smaller, cleaner header, a font change and some other minor changes. Feedback is always welcome!