Early May, I was at my grandparent's place in Mangalore. They sort of live in the outskirts of the actual Mangalore city. Frequent power cuts are the norm here as much as a snake bite. As a kid, this place was like a slice of heaven to my city bred feet. Playing out in the garden with my cousins, pulling water out of the well every morning till my palms were raw & my ribs hurt in the most uncomfortable way, my grandfather who would climb the nearest coconut tree and cut open a coconut whenever I wanted one, these were the things I took for granted as a mischievous, spoilt kid. Now as an adult, the very things that alluded me seem to be problems. As I became more so dependent on technology, I tried avoiding the yearly trips to Mangalore partly because I liked my cocoon of technology and because of the almost 24 hour bus ride there which I'd rather avoid. But this time I decided to take the plunge and visit my ailing grandfather & some of my relatives. Here are some of the photos I took while I was there.
Meet my paternal grandmother, Gracy, who lives in Bombay but visited her homeland after 5 years. This photo was taken at her sister's son's housewarming party.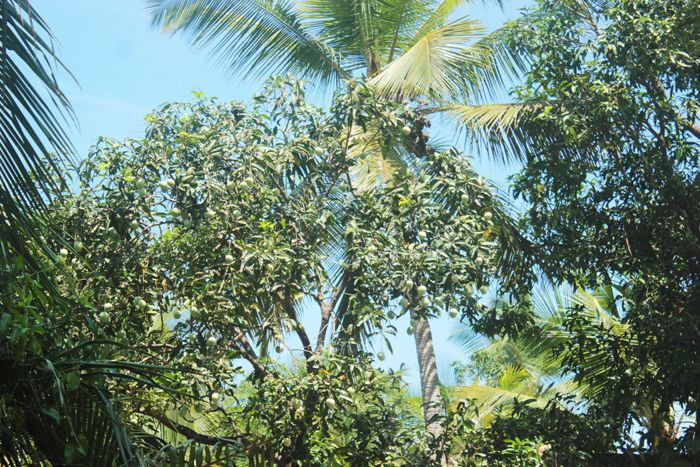 Spot the mangoes!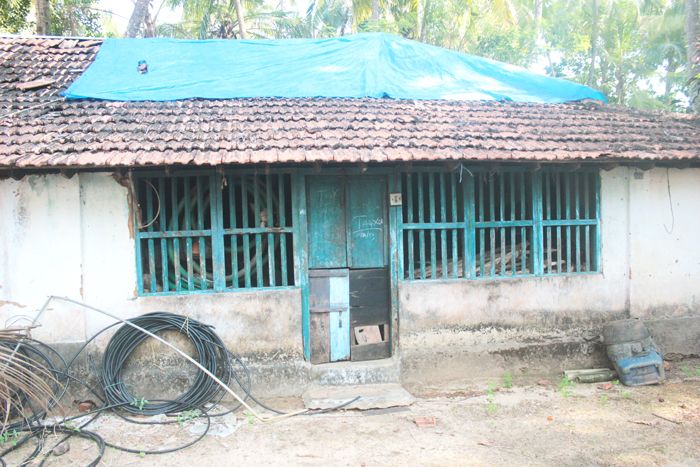 This decrepit house belonged to my great-grandmother's cousin and his wife. They both lived well into their nineties.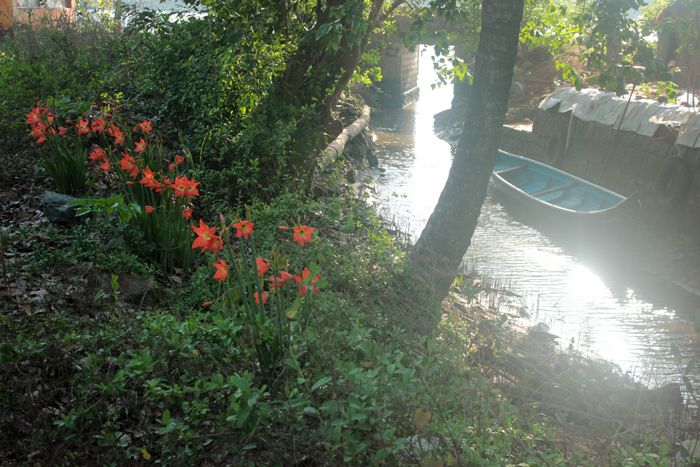 This creek which passes by my great-grandmother's house looked especially beautiful in the afternoon sunlight. Fun fact: When I was 8 or 9 years old, I fell flat on my face in this very creek. I remember my cousin, who was fishing, drop his net and pull me out of the water before I drowned. My mother enrolled me into swimming classes as soon as we returned home.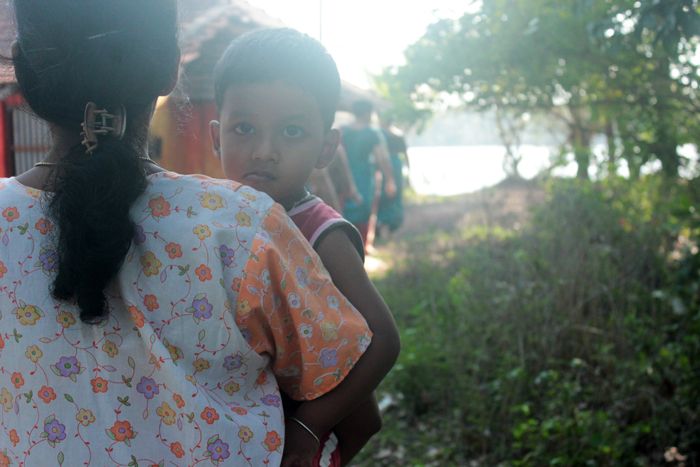 This is my cousin, Joshua, who is all of 3 years old and was immensely fascinated with my camera. I clicked this photo when he least expected it.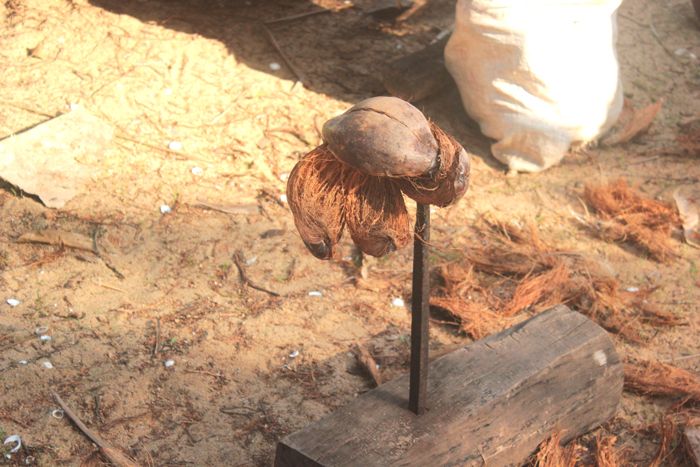 Someone forgot their coconut.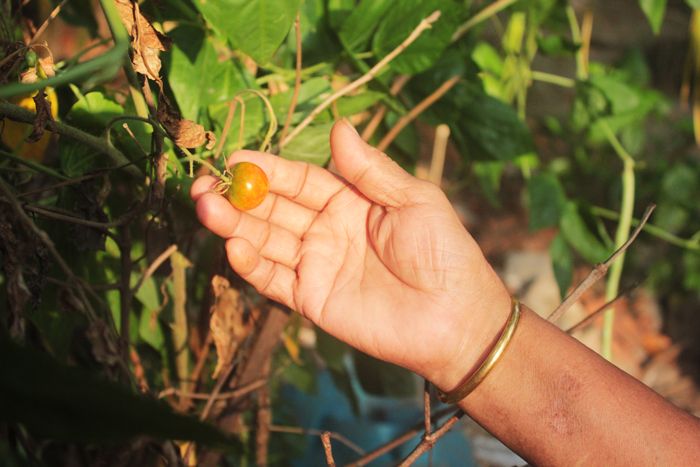 Baby tomatoes growing in my great grandmother's backyard.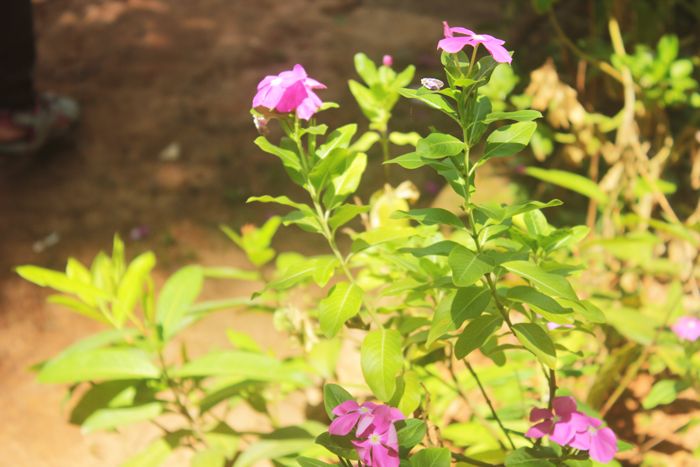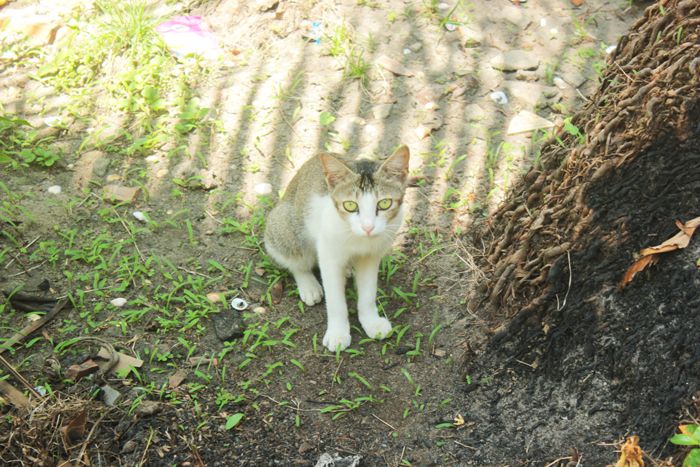 It took me a while to get this photo right. Notice the clam shells on the ground? No idea how they got there but I saw them everywhere.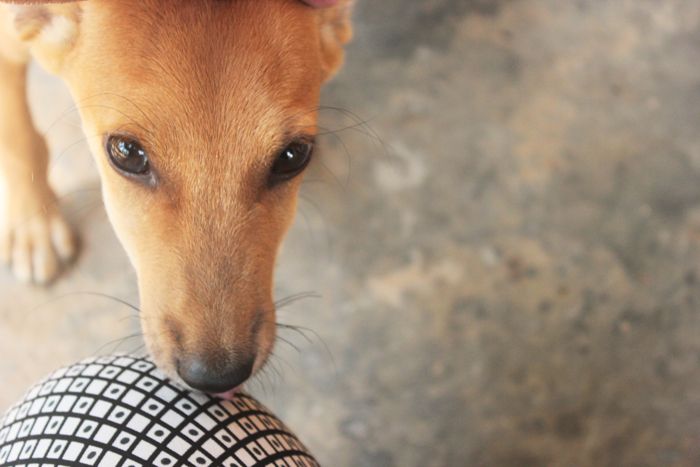 I nick-named him Whispy Whiskers.
A four-month old calf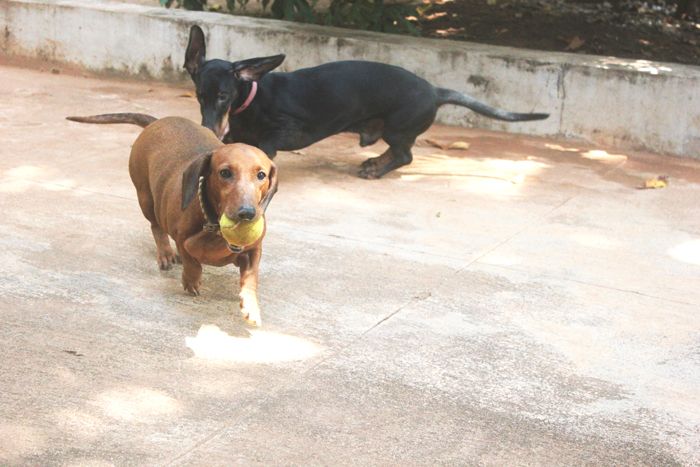 My Aunt Jessie's Daschunds. They're the most adorable dogs!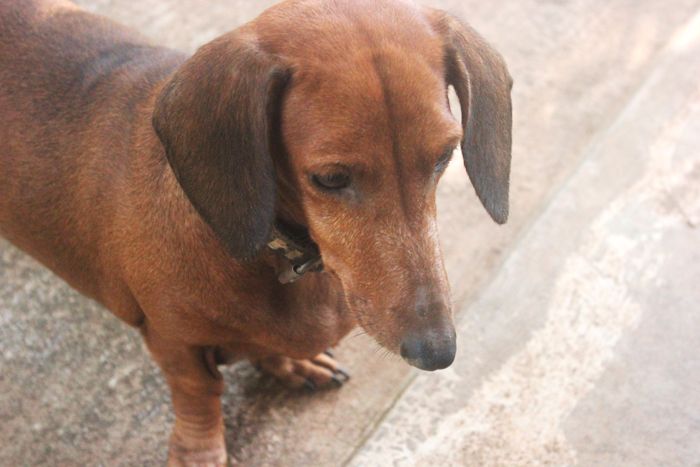 In a pensive mood
Don't let this photo deceive you. It was incredibly hot at this beach and I couldn't wait to get out of here.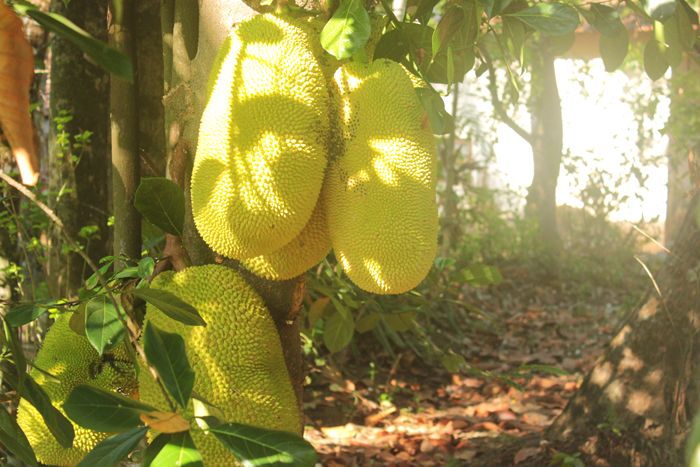 The elusive jackfruit...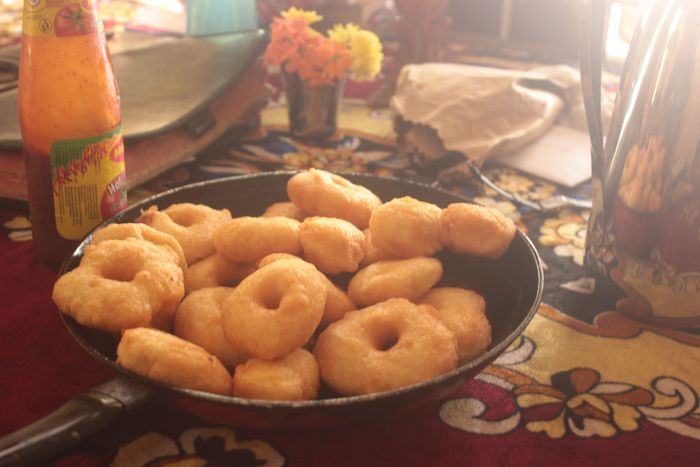 ...here in fritter form courtesy of my grandmother. YUM!
This is a little makeshift altar in one of our relatives' house.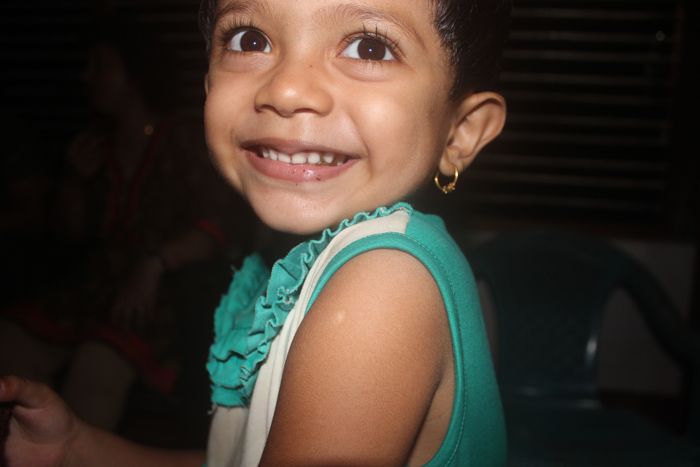 My cousin, Rachel, a heart breaker in the making.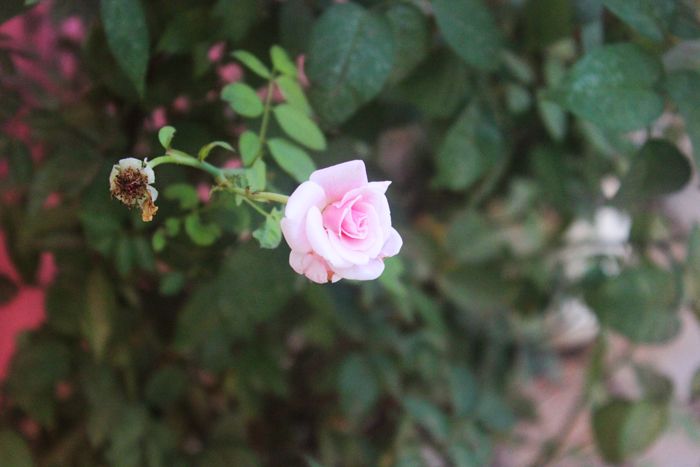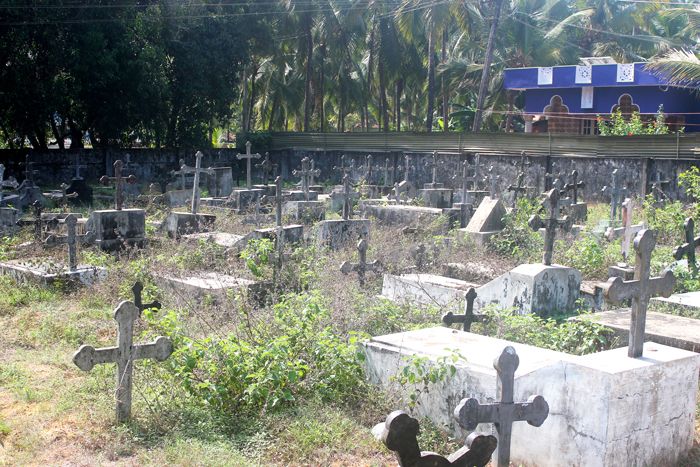 Little known fact about me : I have a morbid fascination with cemeteries even though my parents don't really approve of it. My great grandparents from my father's side, Denise & Simon, are buried here next to each other.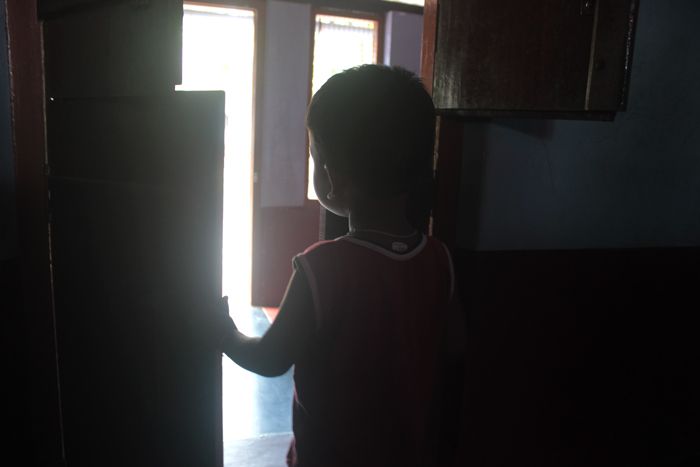 Another picture of Joshua caught unaware.
Looking back at these photos compared to my life right now, there's a vast difference. I have a full-time job as a graphic designer now with barely any time for myself (and for the blog) but fret not! I'll make sure to update everyone on some exciting plans on the back burner.
The feeling of being constantly busy is new and exciting to me. I now understand why people who work crave for holidays or weekends. Nevertheless, life is good!