1.
Carly Sweetie in Yellow
| 2.
Matchstick Ring
| 3.
Braided Shoulder Bag
| 4.
Rotating pinwheel ring
| 5.
Swedish Hasbeens
Summer to me is picnics on the beach, camping under the stars, bright pops of colours, light, airy dresses & flowers in my hair. All these products remind me of the great times I've had every summer with my friends & family. Especially now that I've just come back from my native place. I can still hear the coconut trees swaying in the wind, the aroma of
masalas
on the manual stone grinder & the taste of the best prawn curry I've had in my life.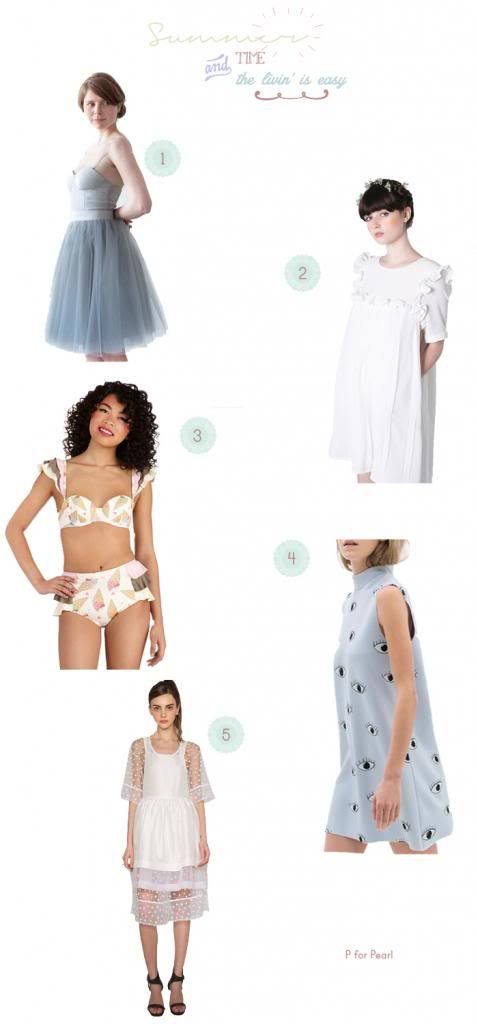 1.
Blue Tulle Skirt
| 2.
Ivory frill smock dress
| 3.
Savor the Sunshine Swimsuit Top
&
Bottom
| 4.
Eye print dress
| 5.
Silk pinafore dress