♥
This
American Highschool Home Ec manual
from the 1940's is filled with some quite outdated ways to dress up but some of the tips still ring true today, like this dress remix.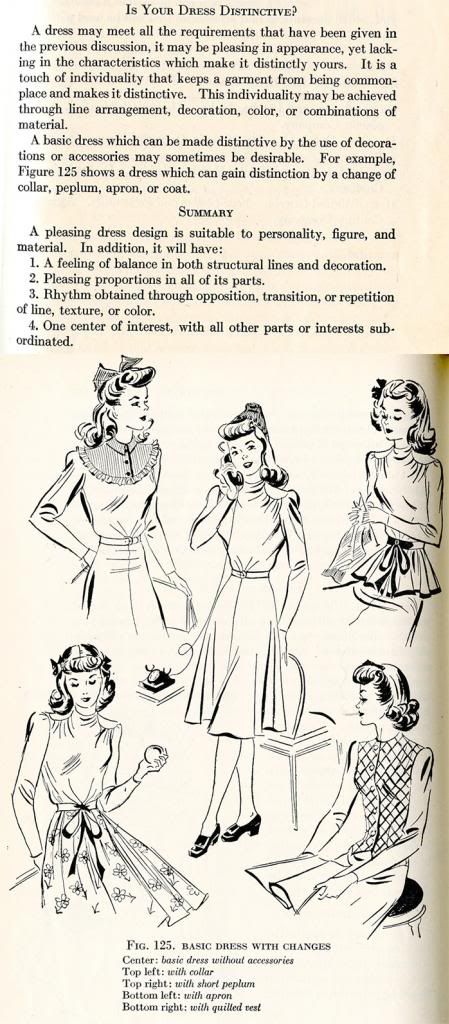 ♥
Besides jarring colour schemes and poor blog design there's something that really gets on my nerves and that is incorrect grammar or just too much repetition for that matter. We've all had those moments but The
Hemingway app
is a good place to start. All you have to do is copy paste whatever you've typed and the app highlights things like a hard to read sentence or too many adverbs. This one's a lifesaver.
♥
This interview of Sarah Jessica Parker
in her New York brownstone is a must-see for every SATC fan. I love the little distractions in between questions & how she prances about her apartment which reminded me so much of Carrie!
♥
Many can relate to Hannah K. Lee's appropriately titled zine called "
Shoes Over Bills
." It illustrates the inner monologue almost everyone has when they see something they want but don't need. "This costs as much as a year of internet" or "I could pay my debt off but these shoes are too cute to pass." Story of my life!

♥
I really hope Ikea opens a store in India soon. Just looking at pictures of their
latest collection
specifically made for small spaces makes me so jealous!
♥
I'm
loving
the coloured eyeliner trend this spring. Here's how you can achieve a similar look in
four different ways
.
♥
JeeYoung Lee
is a South Korean born artist who makes her own dreams and nightmares into reality. No really! She transforms her 3x8 m studio into works of art while taking inspiration from her own dreams besides memories and wishes. It's amazing how detailed some of these dreamscapes are!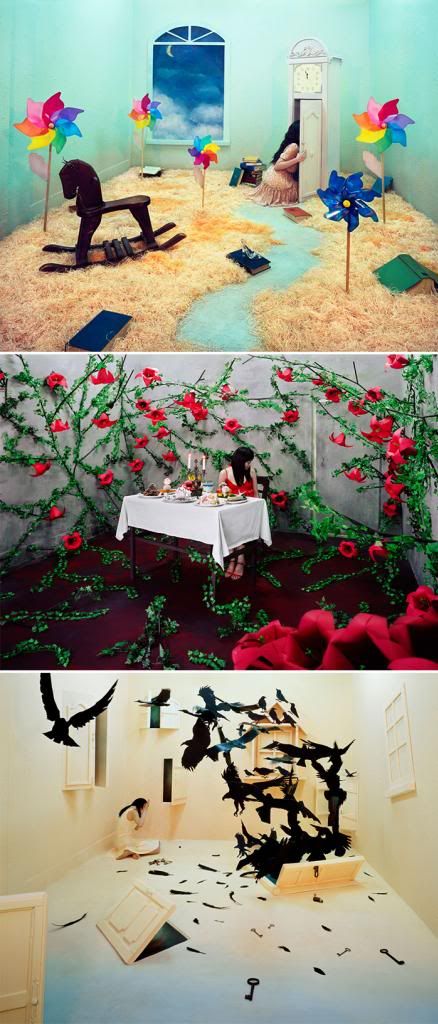 ♥
Cath Kidston released an autobiography last year on their 20th year of being in business called "Coming Up Roses" (which I'm dying to get my hands on) I just recently chanced upon the video which is a cute sneak preview for the book. Have a look-see!
♥
I can't help but marvel at the brilliant graphic design job the company
Anagrama
did for a high-end pastry and confectionery shop called XOclad situated in The Mayan Riviera. They used subtle aztec patterns as a nod to the rich Mayan heritage while still maintaining the integrity of the store. This really makes me appreciate the thought and effort that goes into graphic design and packaging.
♥
After opening
my Pinterest account
more than 2 years ago (remember when Pinterest was by request only?) I stopped pinning for quite a while. I don't really know why but I guess the
new updated Chrome extension
really revived my love for Pinterest. Just hover over the image you want to pin and a little 'Pin It' button pops up on the left.
{previous TIOO posts here}