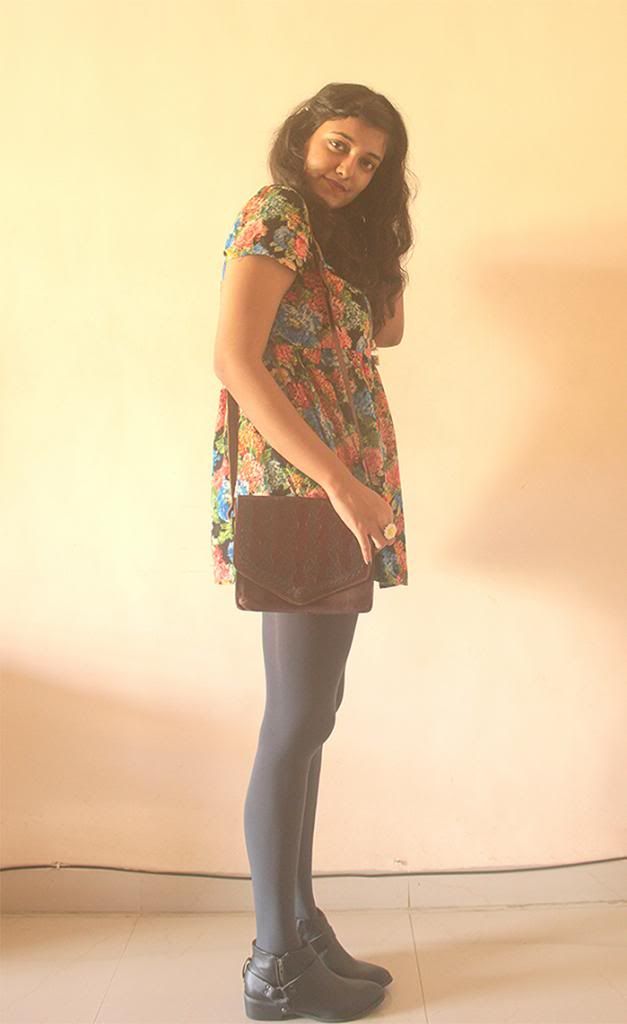 These days I'm in a
bohemian
state of mind with South by Southwest(SXSW) starting today and Coachella around the corner! While I can't be at music festivals in The States any time soon (hopefully some day!), I decided to play dress-up. A girl can dream, can't she?
Another new obsession these days is the smock dress silhouette. I've already bought 3 in various prints but this one's my favourite! I have to wear them with leggings or denims because it's so short! These opaque tights are surprisingly quite sturdy. I found the kimono in the sale section of F21 and I really like how versatile it is. Also, I don't have to worry about being too warm in it because it's quite light-weight & flowy. Of course, I had to wear my vintage bag from my aunt with the
best boots in the world
.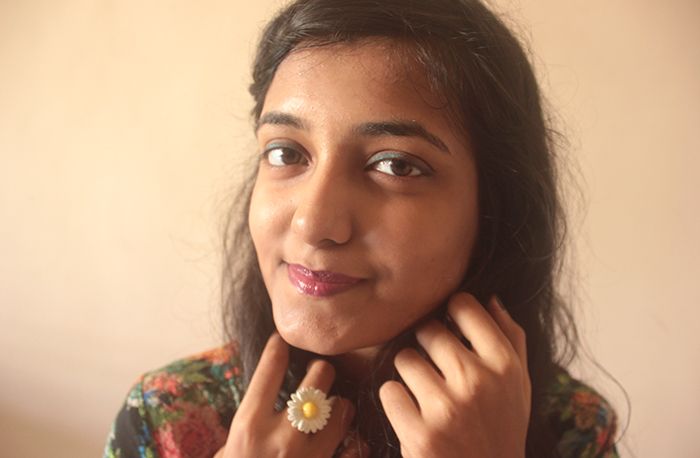 I kept my makeup summery and fresh faced with a flick of Avon's sparkly green eyeliner & Revlon's Super Lustrous Lipstick Creme in Baby Berry. As I'd mentioned, I'm in the
process
of growing out my bangs. You can't see it clearly but I tried a little french braid on the right side and I think it turned out pretty well. I've bought a couple of new hair products which I'm loving right now and I promise a review soon!
BTW I'm on Modcloth's
Style Gallery
! I'll be posting my outfits there before the blog because it takes a while for it to get approved. Do follow
here
✿