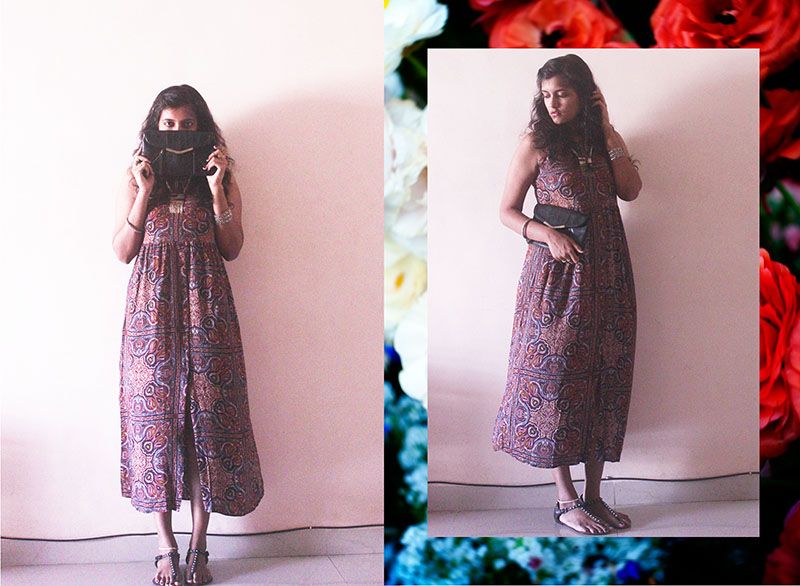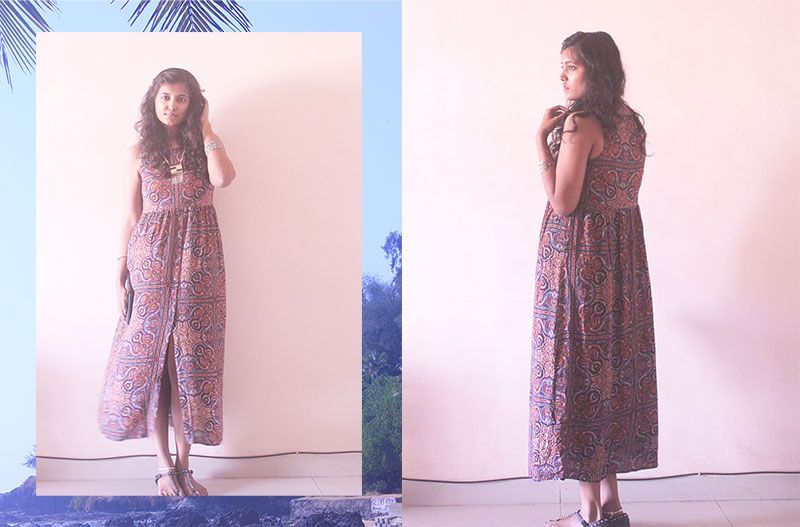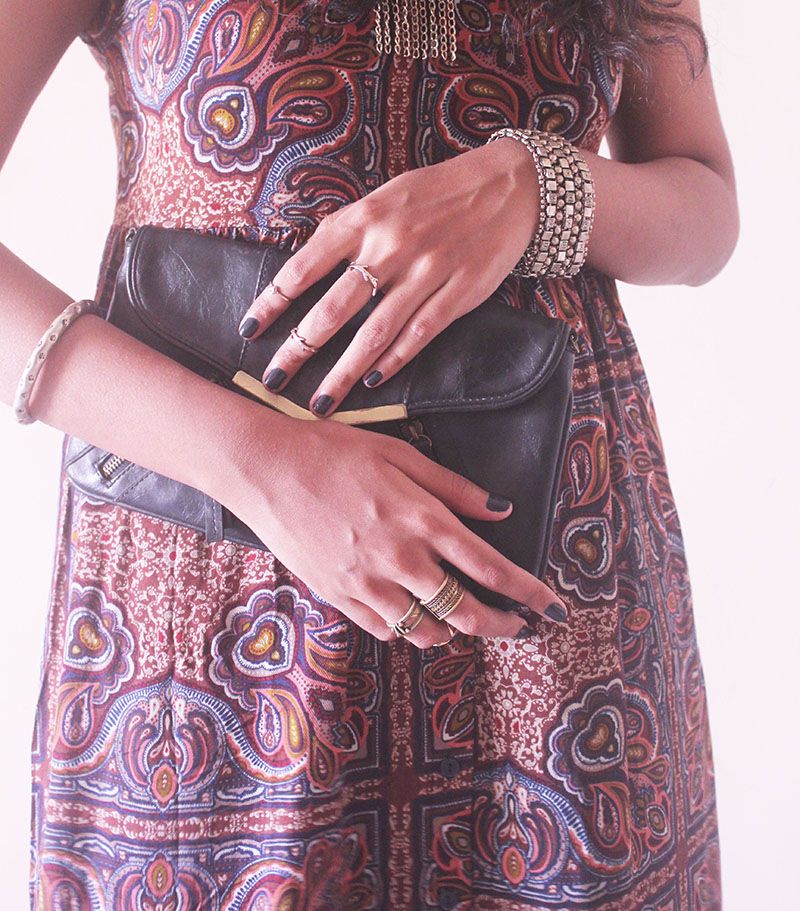 I wore this maxi dress to my cousin's wedding in Goa. Unfortunately, I couldn't get decent pictures of my outfit so I wore it again because I love it so much and I had to share it on the blog! Of course I needed to inject a bit of the Goa 'feels' into the outfit post hence the backgrounds! The first one comes from
here
while the background in the second is my own.
Even though the length of the maxi dress doesn't completely reach my ankles, I still love the print and the cut of the dress. But what really makes the dress are the boho accessories. I'm an over-accessorizer and I'm not ashamed of it at all!
I'd worn these studded sandals
before
but honestly I don't really get to wear these shoes a lot even though I love them to bits! They're so comfortable and I love the way the studs accentuate the boho vibe of the accessories.
Of course, I had to try making my hair a bit 'beachier' so I twisted a part of my fringe to the side of my head and pinned it up.I finished the hairdo with the Organix Moroccan Sea Salt Spray (review soon!). I really like the way it turned out. Don't you?
✿
In other news, I've been listening to this song on repeat all day. Phoenix's album, Bankrupt! was definitely one of the best albums of 2013. Give it a listen.