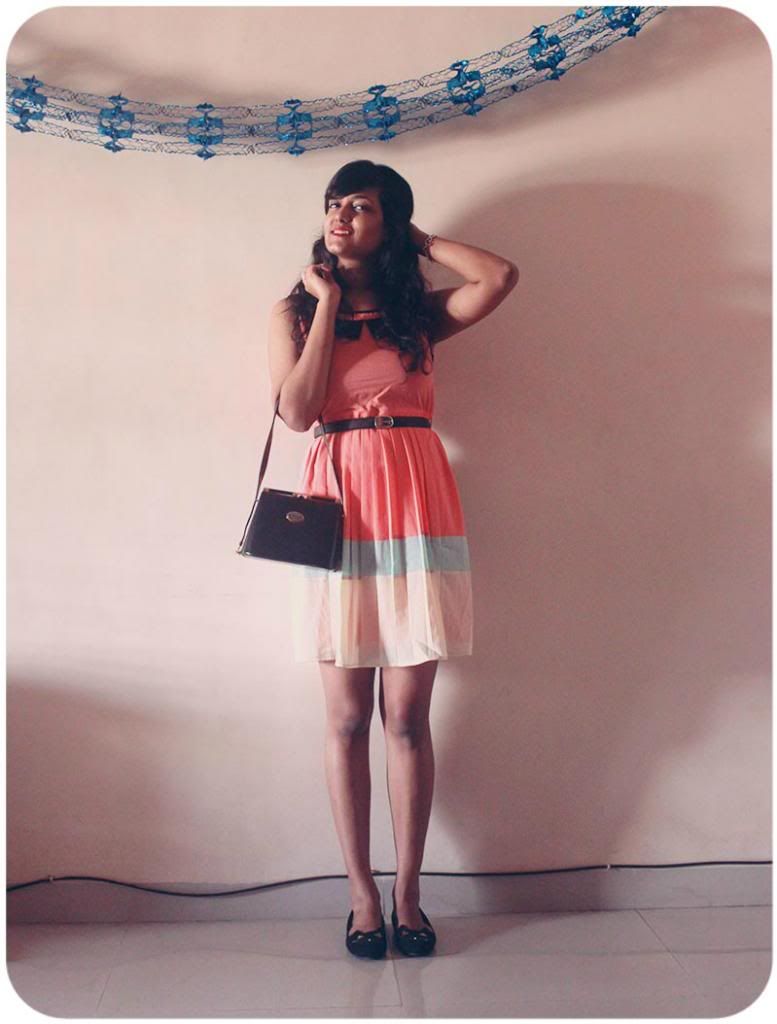 Firstly, Happy Holidays everyone! Christmas just flew by us, didn't it? I really wanted it to last a little while longer but oh well. I spent Christmas sipping on homemade Hot Chocolate with Marshmallows, making chocolate chip cookies (which turned out to be more like brownies!) and spending much needed time with the family.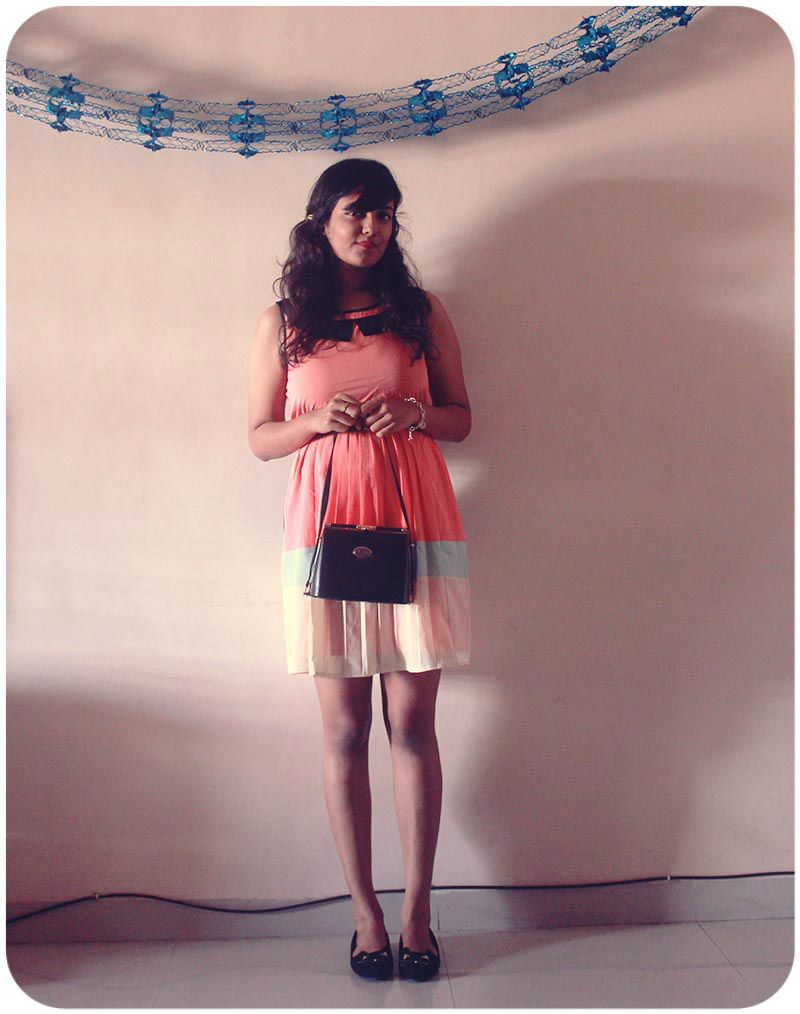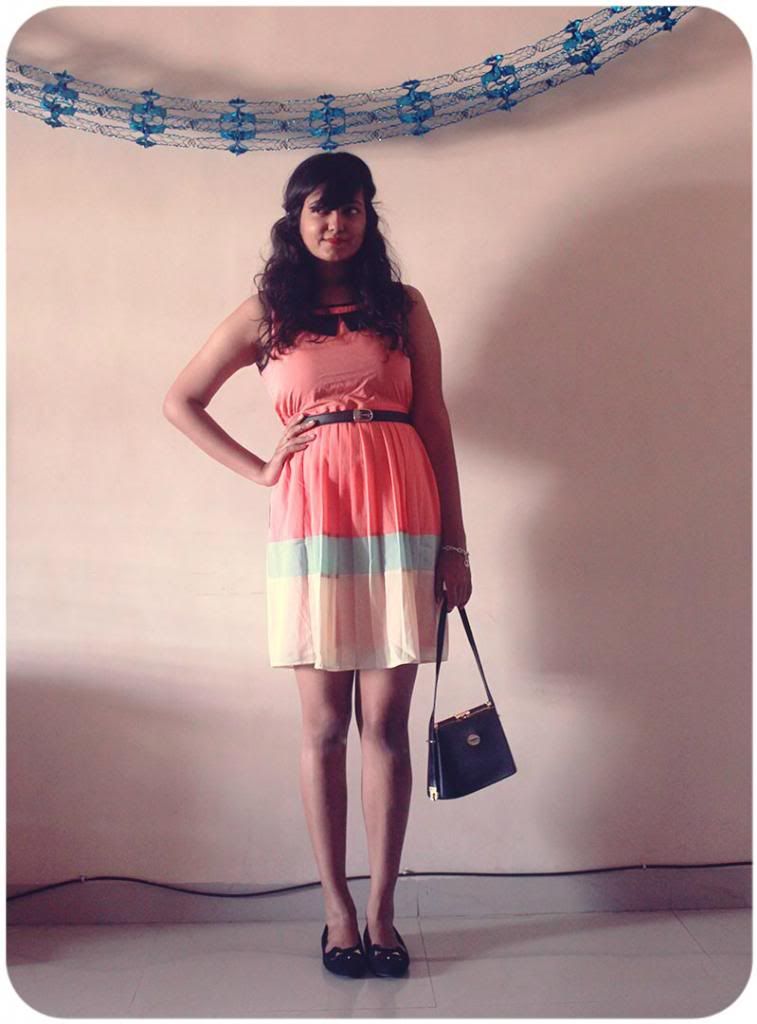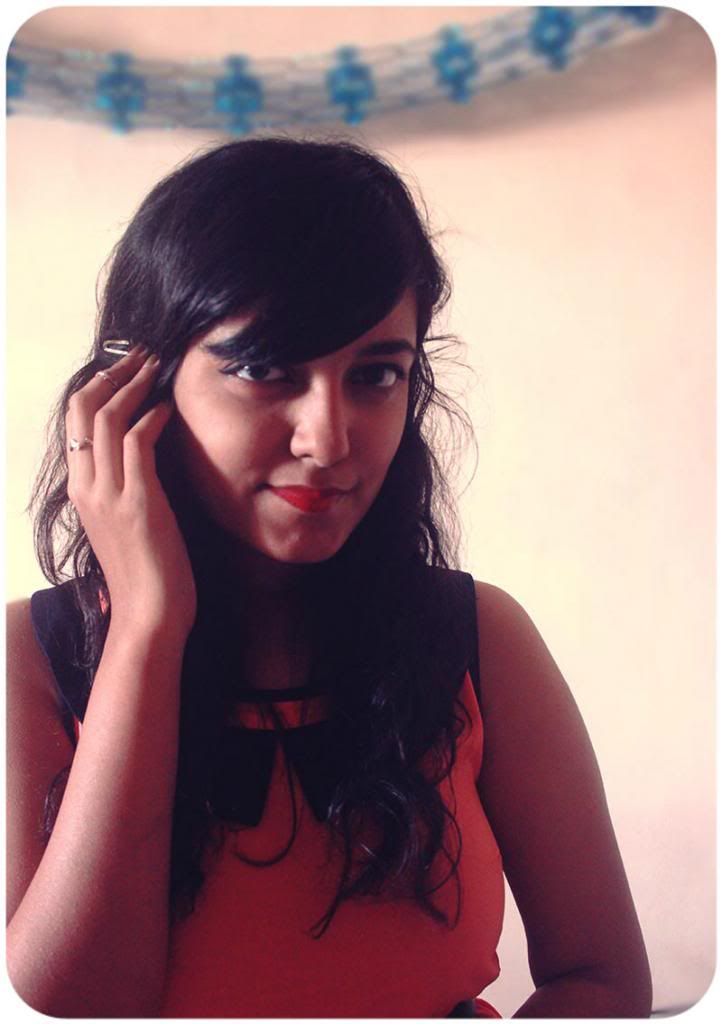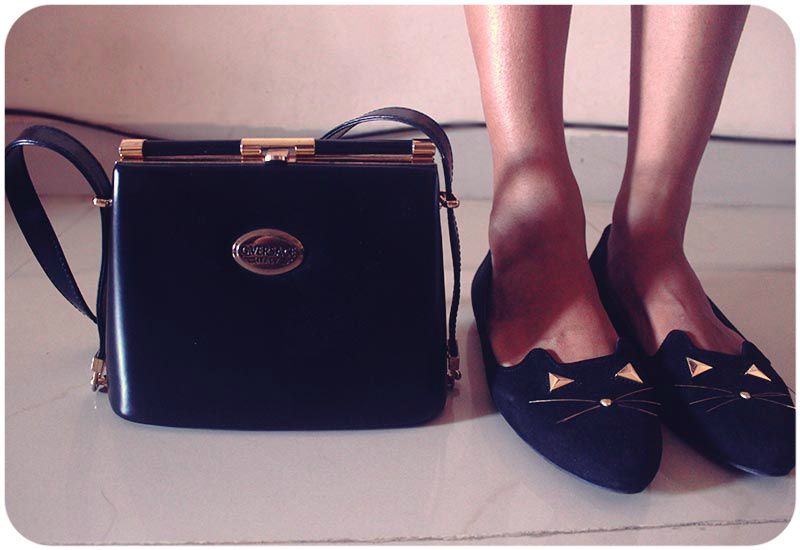 Just when I was wondering what I should wear for Christmas, I won a $50 voucher from Modcloth on Twitter a while back and it came at such an opportune time! Modcloth has the best vintage inspired dresses and I knew I needed to buy one. The dress exceeded my expectations and it's practically perfect with it's sheer bodice, sailor-esque collar, orange lining and pastel colours.
I had to do the dress justice and pair it with my newly acquired vintage purse I thrifted for a mere 250 bucks! It says "G. VERSACE" on the front but I highly doubt it's original. My weakness for structured, vintage-looking bags meant that I had to have it no matter what!
The shoes were quite literally the last pair in Forever 21 and as luck would have it, it was in my size! The whiskers were initially black in colour so I painted it over with
gold nailpaint
just to make it pop out more. A little DIY never hurt anybody :)
I hope everyone got what they wanted for Christmas. Tangible and intangible things included!