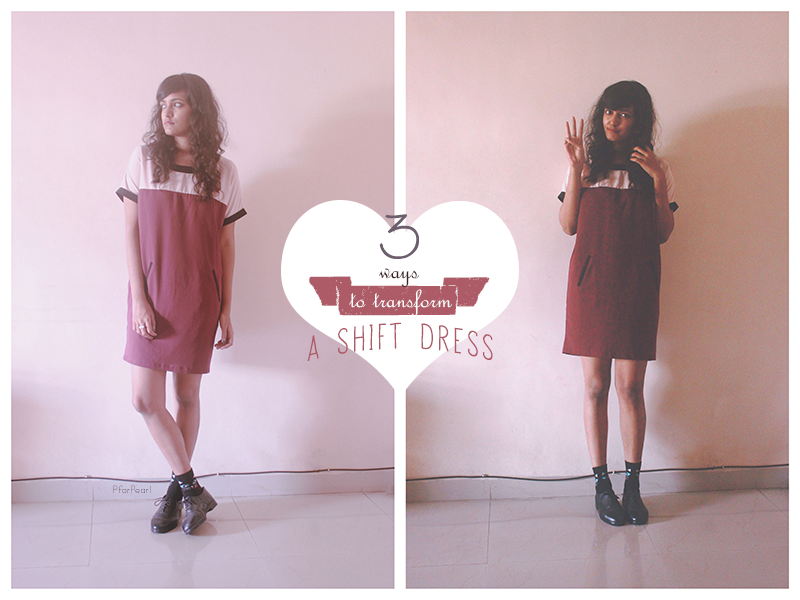 There are so many ways to style a simple shift dress but these tips can be applied to any dress! That's what I like about dresses. They are super versatile and can be dressed up or dressed down to suit any occasion at any time of the day. I've remixed quite a few dresses like this
Zara one
that I wore for an event earlier. When you buy a dress, you don't always have to wear it the way it is. It's vital to ask yourself when you're purchasing a dress "How many times can I reuse it or remix it with other things in my closet?" because let's face it, we all have dresses that we've worn once or twice and have somewhat exempted it from our wardrobe completely. Left in suit bags or cushioned hangers never to be used again. This was precisely my dilemma the other day when I was cleaning my closet and I found at least 10 dresses that I'd barely worn. Which is a pity considering they were in perfect condition. So what can we do? Maybe give them away, sell them or get rid of them entirely. Nevertheless, there is an even better option. Remix them in 3 easy steps -
The dress here is a beautiful colour-blocked shift dress from Vero Moda that I'd purchased during sale season i.e. June/July. I think shift dresses suit almost every body type and make you look skinnier than you actually are which is always a treat! Shoes were thrifted from
Mahim's Wednesday market
and kitty socks were a birthday gift from Forever 21.
1. Belts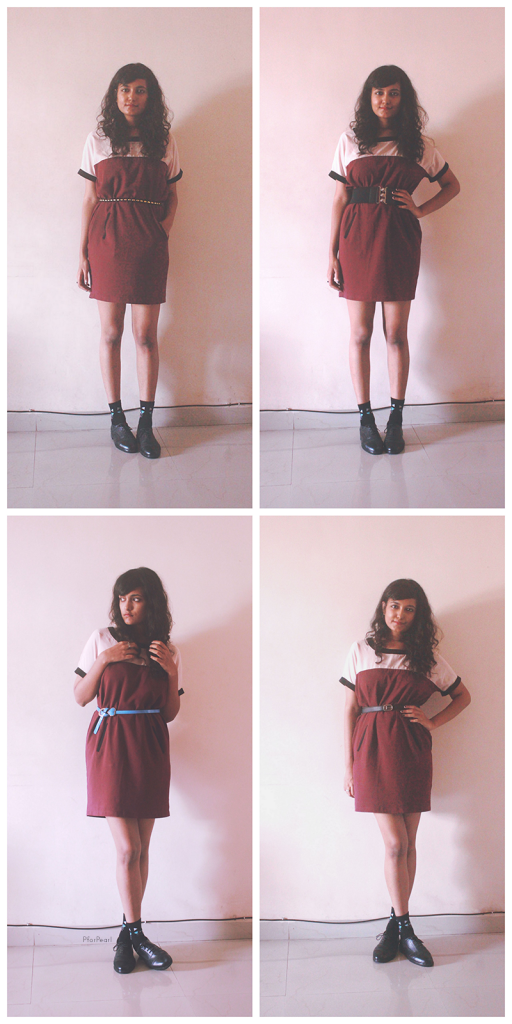 An elementary trick in the "dress remix" handbook is the use of a belt. Now it doesn't really matter what kind of belt you wear(there are exceptions of the hideous kind) skinny, broad, coloured(again, colours that compliment your outfit) Belts instantly define your waist and cinch it in. Easy Peasy!
♥
[Gold studded belt & blue belt - Blur Accessories, Wide belt & black buckle belt - vintage hand-me-down from my grandmother.]
2. Blazers/Cardigans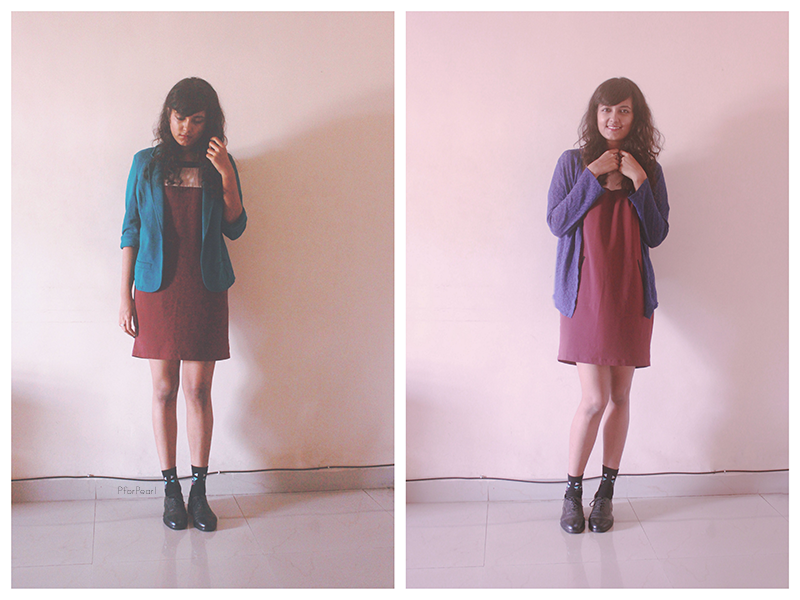 Adding a blazer or a cardigan over a dress instantly elevates your entire outfit to business casual or quirky chic.
♥
[Green blazer - Pax, Colaba Causeway, Blue cardigan - Thrifted from Hill Road.]
3. Tops or Skirts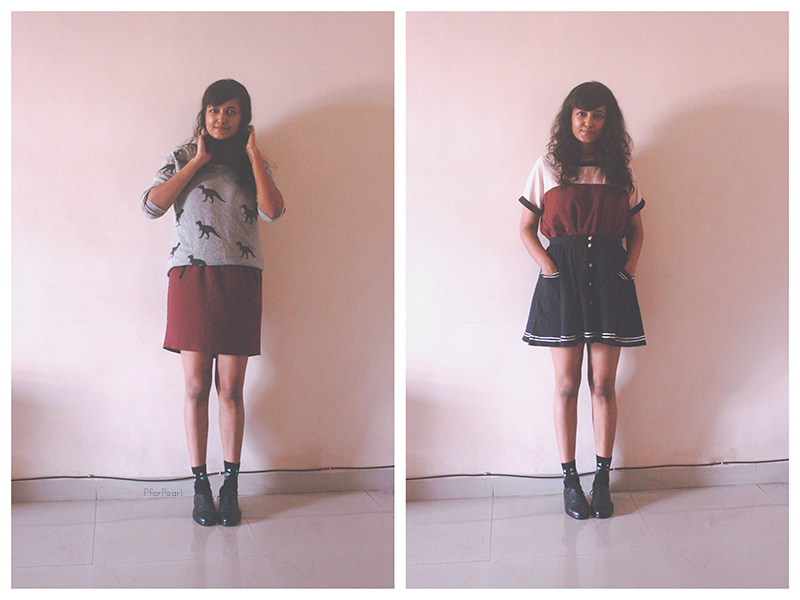 A top or a skirt can completely transform a dress. It helps to look at a dress as individual halves when you're styling it with a top or skirt. Midi skirts, Full length skirts, cropped tops/sweaters, t-shirts, blouses..I could go on! There are no limits!
Helpful Tip: If your top is a little too long for your dress, tuck the ends of the top under a belt like I did with my sweater!
♥
[Dinosaur print sweater - Zara, Skirt - Topshop (Thrifted from Colaba Causeway)]
Another bonus would be to pair each option with the other. As in, wear a skirt with a blazer or belt a cardigan over a dress. The possibilities are endless, if you think about it!