I really love the way this shatter nail-paint from Avon works. All you have to do is put a base colour of your choice. I chose pink but you can put whichever colour you like. It's a really quick process and I think the shatter manicure is perfect for Halloween!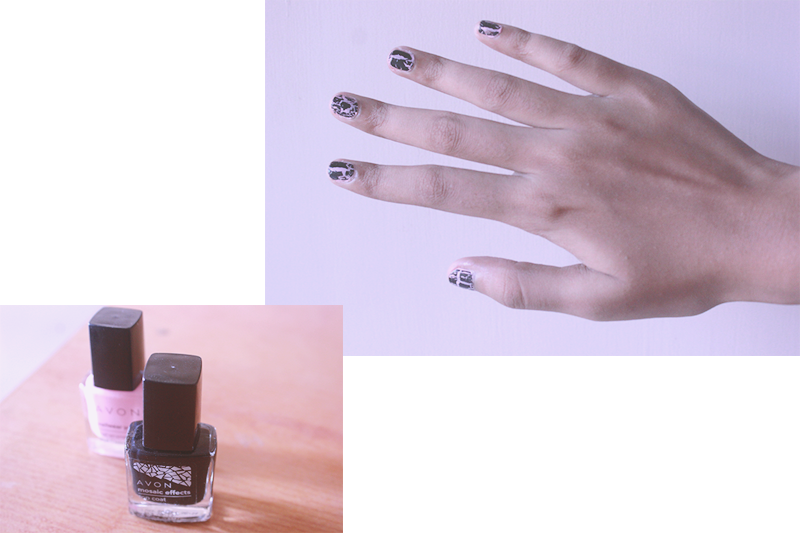 Tips to apply Shatter nail paint »
Apply a thin coat of shatter nail-paint.
Be sure to do this quickly because it cracks almost instantly.
Don't try to put multiple coats with it! One thin coat is more than enough.
Now wait till the shatter nail-paint has dried up and proceed to apply a transparent top-coat. You could add a transparent glitter top-coat as well. Go nuts!
I prefer shatter nail-paint without a top coat just because it looks a lot more 3 dimensional & less shiny although you should definitely apply a transparent top-coat if you want it to last longer.
I have to admit that this isn't the first time I've tried shatter nail paints. I bought a silver one more than a year ago from Khar Beauty Center which I recently ran out of. I think you can still buy it there for about ₹150. Also, many beauty brands have their own versions of shatter nail paints in different colours. I found some O.P.I. ones online
here
and
here
Have Fun!