It's technically summer here in India but in my head, I'm the mood for Spring! Spring time calls for fresh flowers (groundbreaking!), iced lollies, pretty pastels & of course spring cleaning. So when '
The Home Label
' decided to send something over from their Spring/Summer line of products, I couldn't resist! Here's quick history lesson about 'The Home Label' :
Renowned interior decorator Sussanne Roshan has a passion for home décor and is known for her penchant for design. From running her own store to doing up celebrity homes she has gained immense prowess and experience in the field.
The Home Label is personified by her signature look, which emphasizes cozy, warm and inviting interiors that are accessorized well with layers and artifacts.
"Accessible style" through a selective assortment of unique, high quality, design centric products for the home that are supplemented by engaging information on basics of home styling.
The new line looks so fresh and summery with hints of an old-timey, vintage influence.
The Great Gatsby jewellery box
seemed like the perfect fit for me especially since The Great Gatsby is one of my favourite books!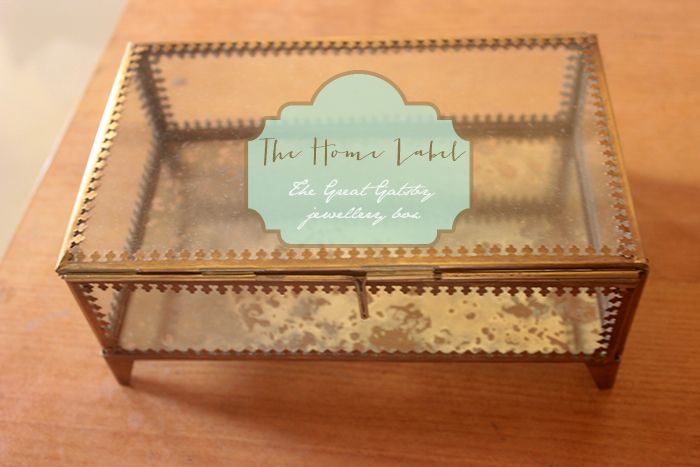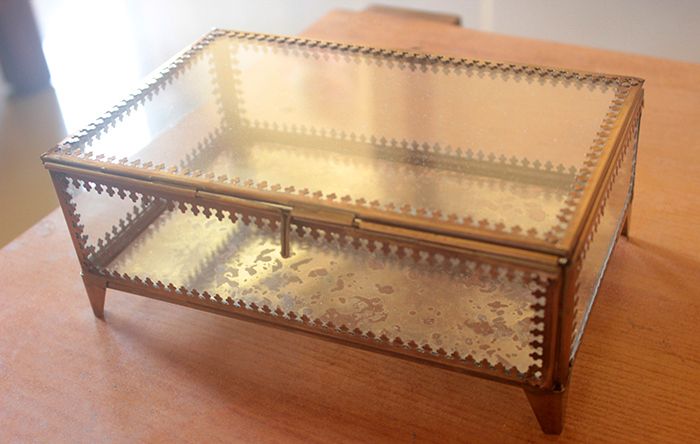 I definitely wasn't disappointed when it arrived home. Tightly packed in polystyrene and plastic wrap, 'The Home Label' really makes sure that nothing is broken in transit, which I was definitely nervous about since the box itself is made primarily out of glass. I absolutely adore the worn out mercury finish on the bottom of the box as well! The most obvious use for a jewellery box is jewellery, of course, but I figured that it could definitely have a variety of uses.