Early May, I was at my grandparent's place in Mangalore. They sort of live in the outskirts of the actual Mangalore city. Frequent power cuts are the norm here as much as a snake bite. As a kid, this place was like a slice of heaven to my city bred feet. Playing out in the garden with my cousins, pulling water out of the well every morning till my palms were raw & my ribs hurt in the most uncomfortable way, my grandfather who would climb the nearest coconut tree and cut open a coconut whenever I wanted one, these were the things I took for granted as a mischievous, spoilt kid. Now as an adult, the very things that alluded me seem to be problems. As I became more so dependent on technology, I tried avoiding the yearly trips to Mangalore partly because I liked my cocoon of technology and because of the almost 24 hour bus ride there which I'd rather avoid. But this time I decided to take the plunge and visit my ailing grandfather & some of my relatives. Here are some of the photos I took while I was there.
Meet my paternal grandmother, Gracy, who lives in Bombay but visited her homeland after 5 years. This photo was taken at her sister's son's housewarming party.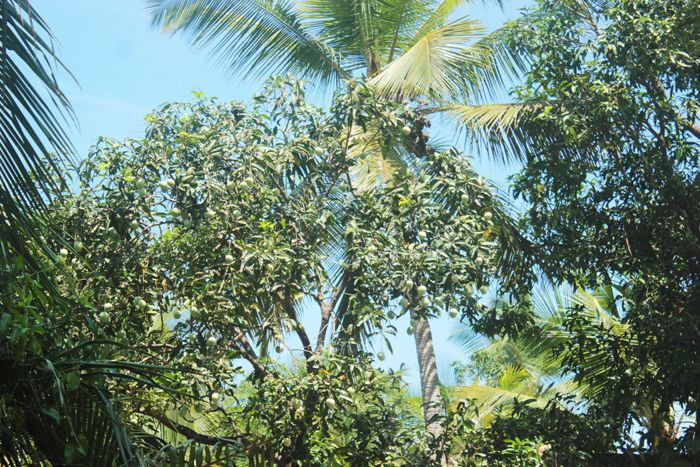 Spot the mangoes!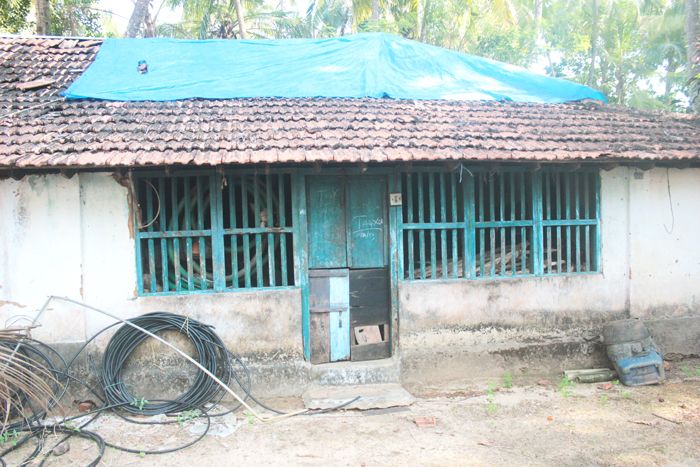 This decrepit house belonged to my great-grandmother's cousin and his wife. They both lived well into their nineties.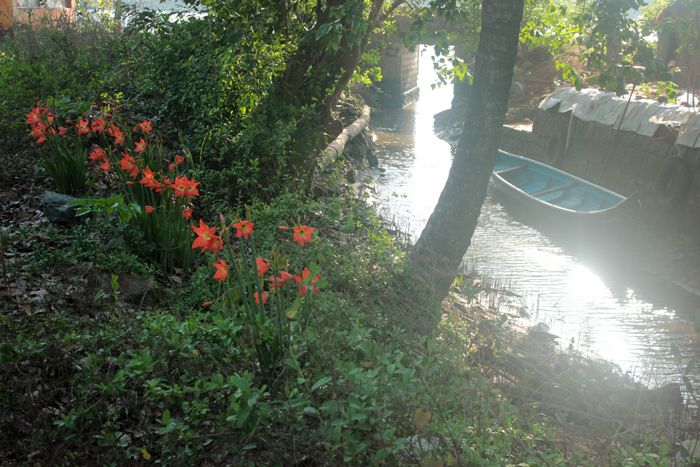 This creek which passes by my great-grandmother's house looked especially beautiful in the afternoon sunlight. Fun fact: When I was 8 or 9 years old, I fell flat on my face in this very creek. I remember my cousin, who was fishing, drop his net and pull me out of the water before I drowned. My mother enrolled me into swimming classes as soon as we returned home.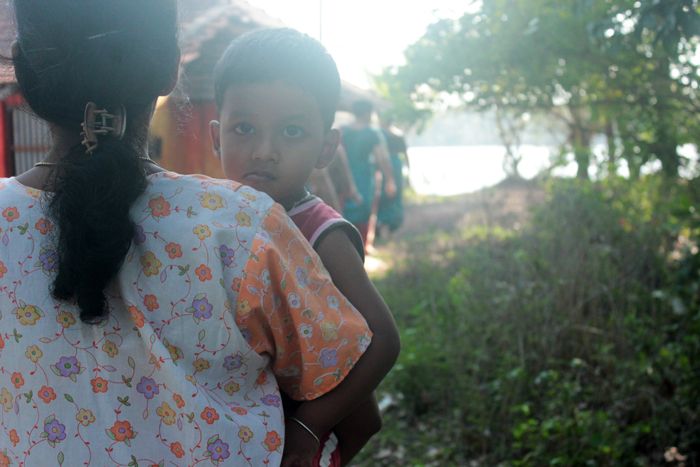 This is my cousin, Joshua, who is all of 3 years old and was immensely fascinated with my camera. I clicked this photo when he least expected it.